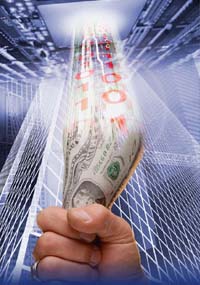 Let's look at 100 potential new visitors.


Return
What is Conversion? How can tracking it help me?

Conversion is not just about making sales.
It can take many different forms. In its simplest form it is a ratio of total number of people in a sampling to people who completed a desired action. If your goal is to get people to sign up for a newsletter and 25 out of 100 people do, then your conversion rate is 25%.

Here is a list of additional conversion points:
Clicked on a link in an email
Registered, provided personal information
Opted for free newsletter
Downloaded product reviews, white papers, demos
Made a purchase
Used a customer service form
Through the use of web logs, and other tracking methods it is possible to track conversion rates along many different paths within the web experience, including click through rates and "to" and "from" referring URLs for each page.

Measuring conversion provides insight into:
Where are our new customers coming from?
What sections of the web site are they using?
Can we identify who our best customers are?
How long do people stay at our site?
Which page is the highest entry or exit page?