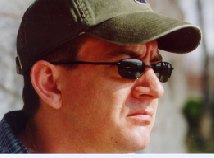 Timothy B. Atkins started Panther Programs in the spring of 1990. The company's roots were in software development and interface design for computer systems. As a qualified systems engineer and programmer, Tim took advantage of the emerging personal computer market and focused his attention on developing productivity software for small businesses.

Tim expanded Panther Programs service offering when he launched Digital Image, a graphics design and printing division This included creating style guidelines that promoted consistency for business stationery, marketing materials and newspaper advertising and placement.

With the development of the Internet in 1995, Tim again led Panther Programs forward by creating some of the first web sites to offer form processing. Continuing to expand their services, Tim offers system integration using a full complement of tools and methodologies that provide valuable solutions for clients. This arsenal includes content management systems, digital asset management and CRM solutions. Working with leaders in the marketplace, Tim takes full advantage of new innovations to increase conversion rates and sales for clients.