Black and White Ad Creation

Panther Programs specializes in the creation of black and white ads for newspapers and yellow pages. We provide complete Copy, Design and Ad insertion. Don't leave your B&W advertising design to ad sales representatives. Get the most of your advertising dollar with complete programs and proper placement and category listings.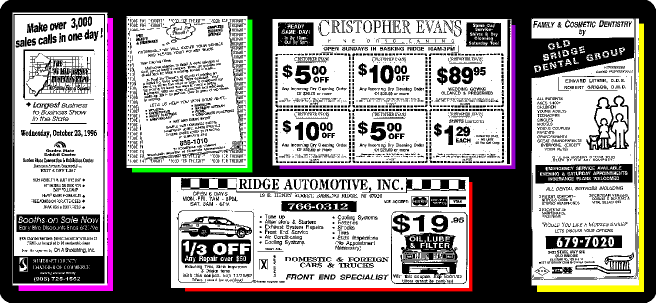 < Return to Products
© 2006 by Panther Programs, all rights reserved.
Text, graphics, and HTML code are protected by US and International Copyright Laws,
and may not be copied in any form written or electronic, or otherwise distributed by any means without explicit permission.